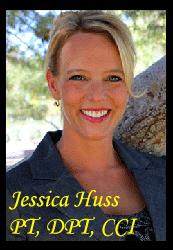 Prestige Assisted Living
at Claremont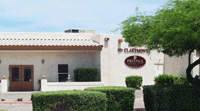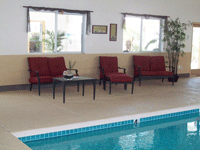 AquaStretch™ Training
There are vast applications for AquaStretch™ ranging from chronic pain patients to athletes, pediatrics to geriatrics, and patients with either neuromuscular and/or musculoskeletal conditions. ALL have benefited from the application of AquaStretch™!

Jessica provides a comprehensive hands on AquaStretch™ training in Lake Havasu City, AZ.

Training is recommended to massage therapists, athletic trainers, fitness trainers, physical therapists, physical therapy assistants and many more.

This is a must know modality for these individuals seeking to help their clients quickly restore flexibility/ROM, reduce pain, muscle tension and soreness. AquaStretch™ promotes profound relaxation, improving sleep and overall ability to heal. AquaStretch™ also helps athletes literally "get loose" and relax prior to competition.

AquaStretch™ is not only much easier on the client, but also on the facilitator due to the water's buoyancy effect.

All classes allow for "real client" practice provided under direct supervision.

Class sizes are limited to a one to three ratio (one instructor per three students) in order to provide and maintain a more direct hands on and skilled, high-level training experience.

Classes for the "newbie":



AquaStretch™ Basics


12 hour course aimed to instruct you in the basic starting positions and grips


It is recommended the new AquaStretch™ facilitator apply their new basic skills for 30-40 hours on healthy friends and family prior to returning for a re-assessment/skills check.

Intermediate Courses:



AquaStretch™ Intuition and Accenting - 4 hours


Looking deeper into theory and manual applications.


How to apply the two main principals of AquaStretch™ to get immediate, dramatic results.


AquaStretch™ Applications:


4 hour individualized training classes designed to meet the trainee's clientele needs. The facilitator trainee may choose from any/all of the following courses for additional skilled, hands-on training provided under direct supervision.


AquaStretch™ Rehab - 4 hours


AquaStretch™ Wellness - 4 hours


AquaStretch™ Fitness - 4 hours



Contact Us for scheduling and costs for all classes.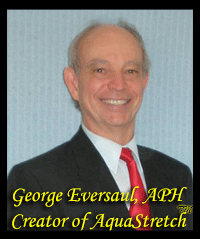 UNLV Wellness Center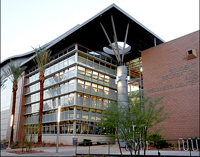 View Larger Map